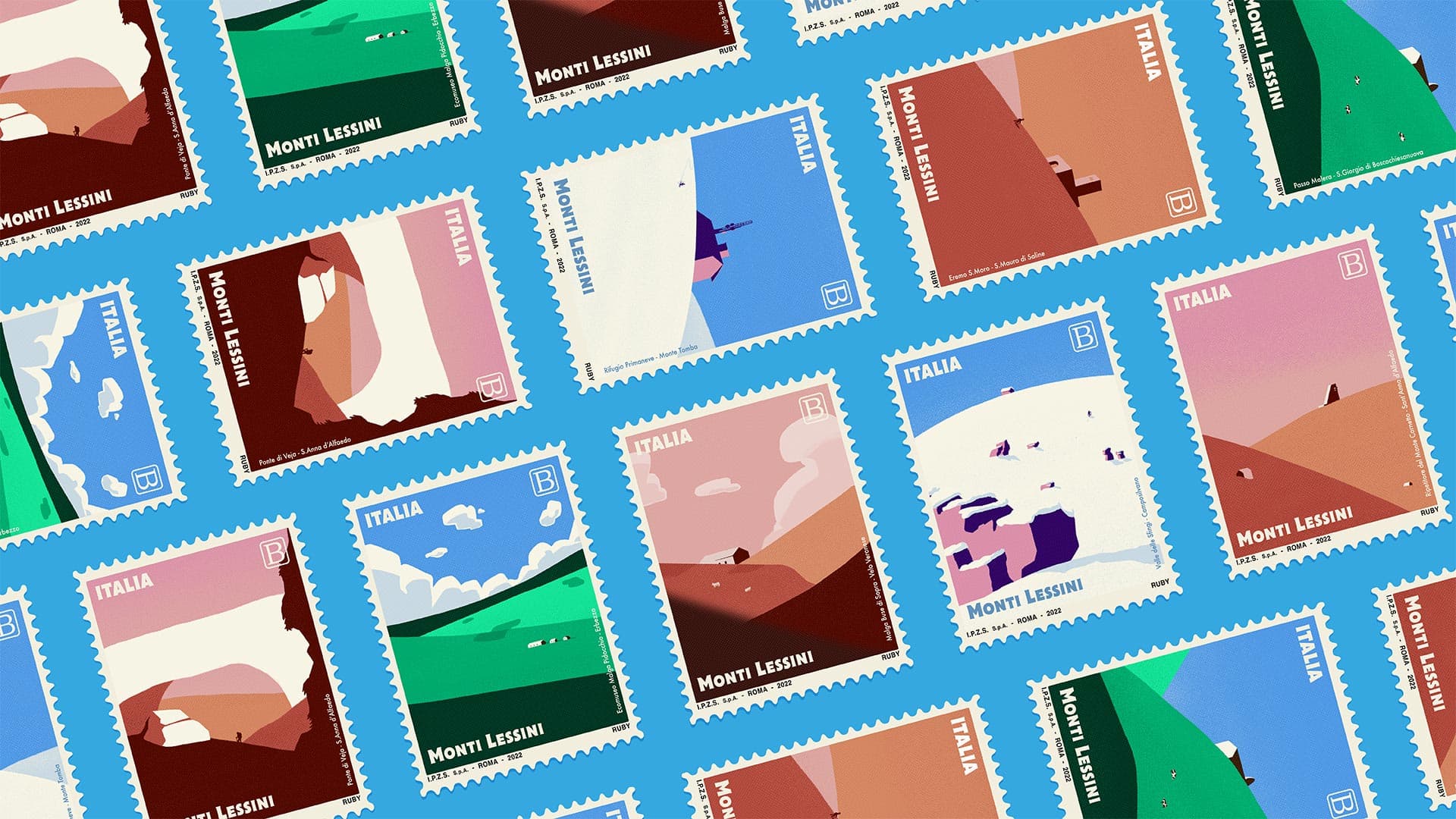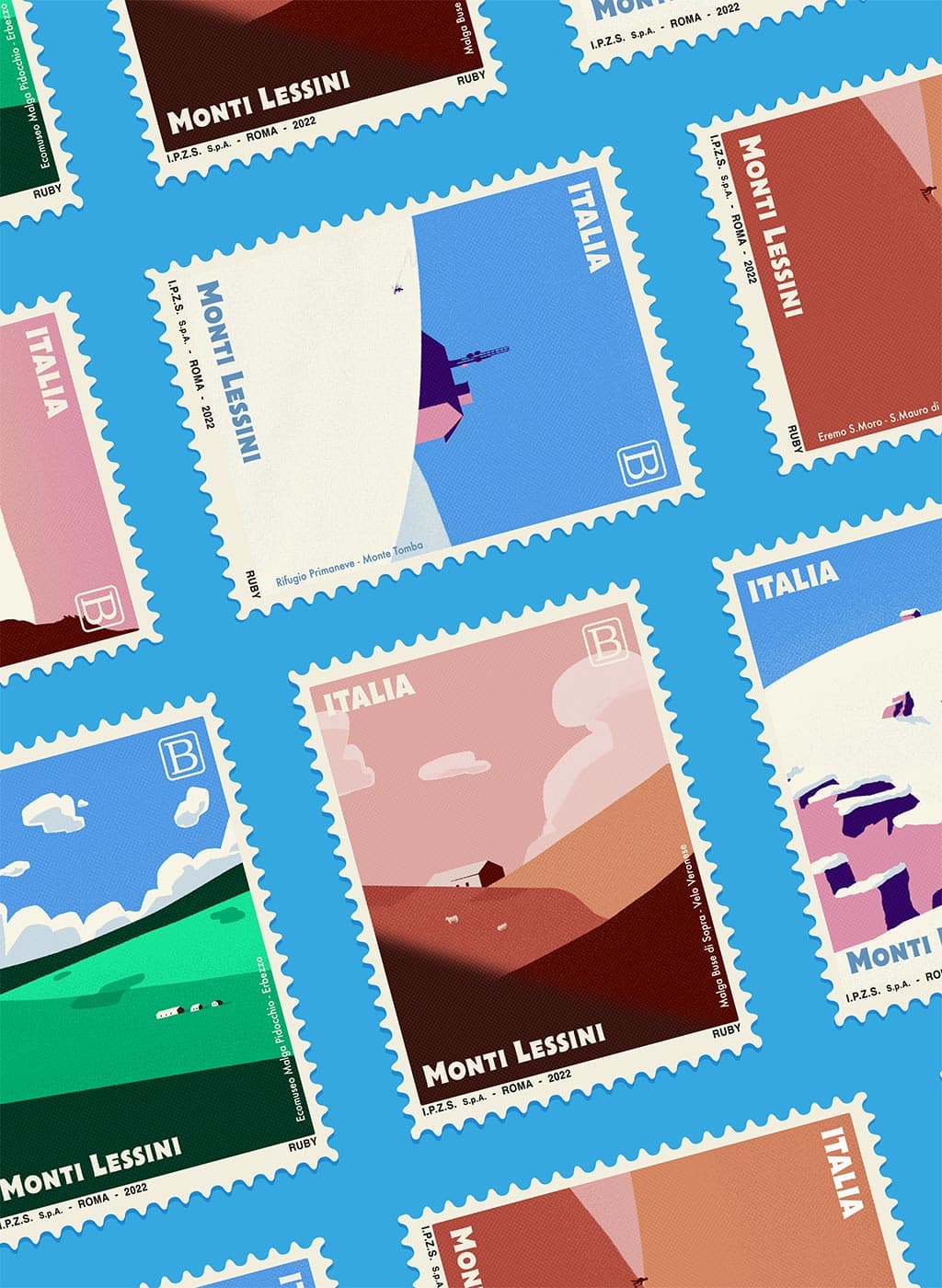 The Regional Park of Lessinia and its mountains have never had such a strong promotional push as in recent years.
My love for these mountains and for drawing gave me the impulse to transform these views and places into illustrated images.
Inspired by the ENIT posters of the 1950s-60s and some of the most distinctive places of these mountainous Veronese lands, I created a series of promotional stamps for Lessinia. 
It is an ongoing project and this is its first tour expressed in 8 stages.