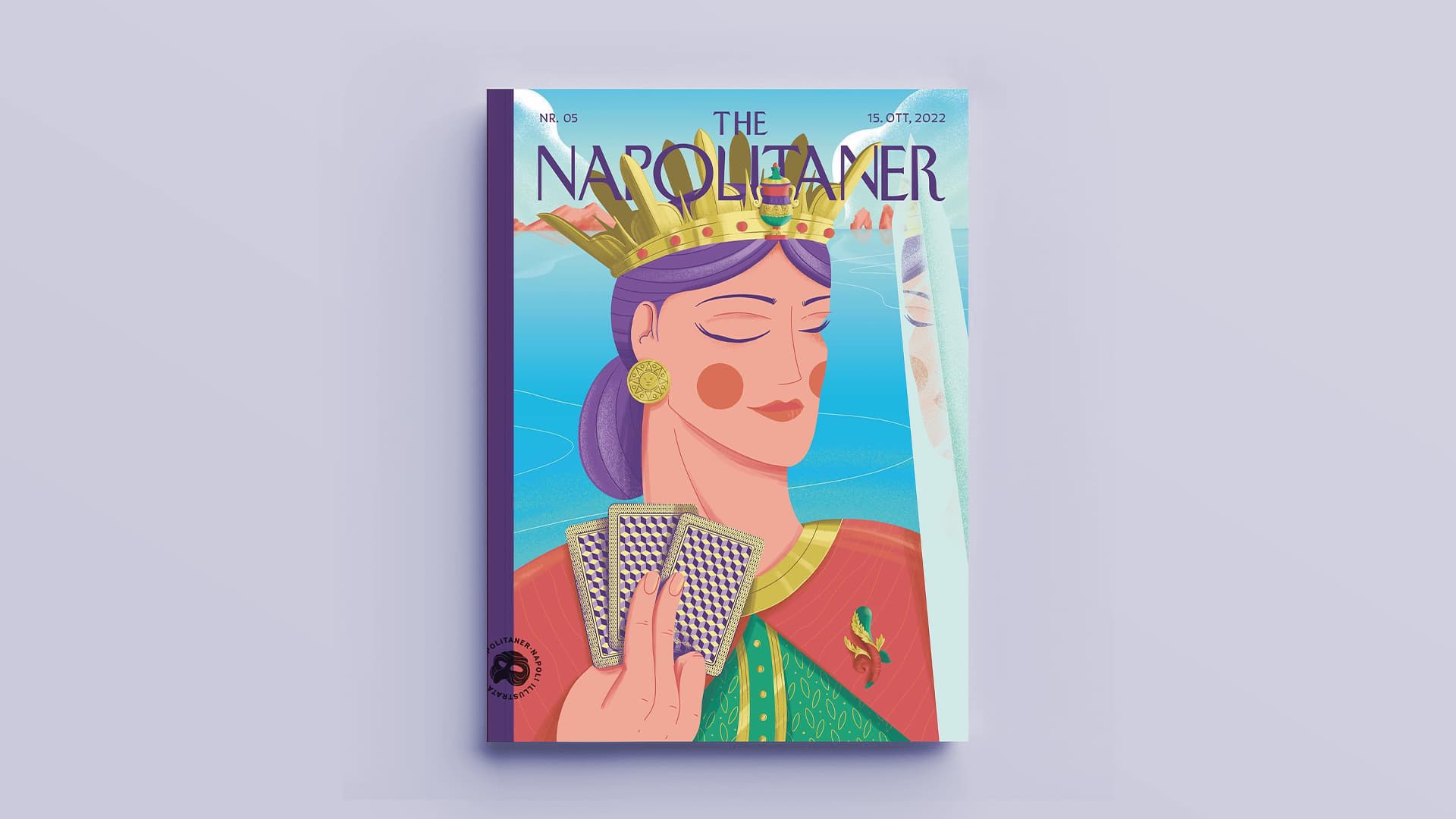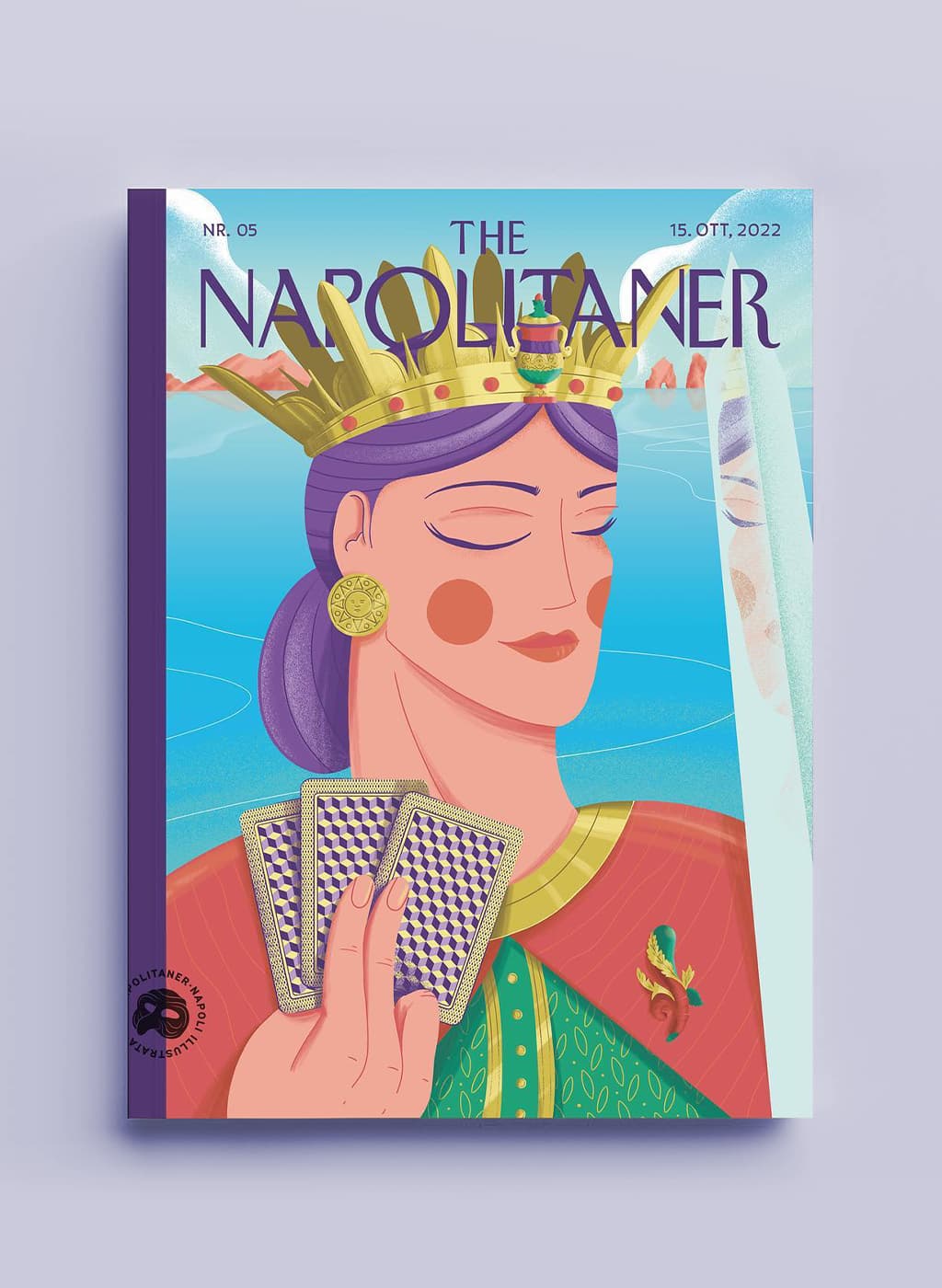 The Napolitaner – Illustrated Cover #5
The project The Napolitaner was born in 2022 with the purpose of representing Naples through the illustrated covers of a non-existent magazine. The story of Naples through illustrations is also a tribute to the American magazine "The New Yorker", which celebrated New York and America with its covers, becoming a solid reference in the world of illustration.
This is my cover, where the theme is regional playing cards, and where I wanted to overturn the usual imagery by representing a Queen of all suits. A queen of spades. A figure that actually has little to do with regional Neapolitan playing cards. She is in fact a minor arcana of tarot.
In this interpretation, however, the Queen of Spades, a symbol of intellect and impartiality, becomes a celebration of femininity. She therefore assumes the role of the progenitor of all the suits in the deck, showing herself capable of managing the cards and the games associated with them. In the representation, the Queen carries the four suits with her. The sword in her left hand, the cups on her crown, the coins on her right ear and the staves on her chest. All framed by the sea of the Gulf of Naples, whose reflections can be seen in the background.